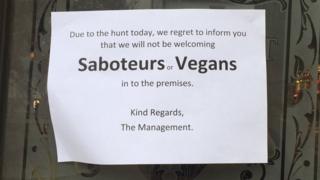 Vegans were banned from a saloon during a Boxing Day hunt, leading to a backlash on social media.
Some people accused The Dorset pub in Lewes, East Sussex, of being "discriminatory".
Harvey's, the brewery which owns The Dorset, said it was "appalled", and federal employees had been suspended over the "inappropriate" sign.
Sussex Police were called when brawls broke out between those taking part in the hunt and protestors.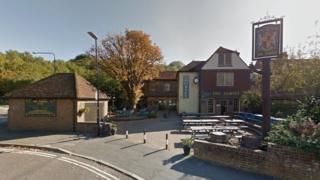 According to its menu, the tavern in Malling Street caters for vegan and gluten-free customers, and it was only during the hunt when the sign appeared in the window.
On Twitter, Gilly Smith said: "Isolating and discriminating against their own patrons? Actually clever marketing gambit. Should be ashamed of themselves and boycotted."